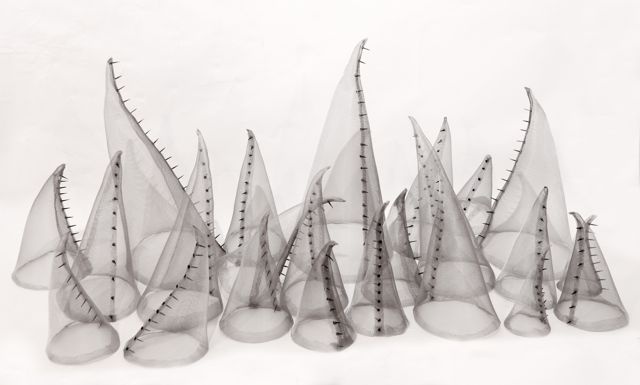 My studio has again moved, this time to the Bromo Seltzer Art Center in the middle of downtown Baltimore. I am excited for this new space and will be continuing to work in screen and encaustics.
NEW: I am also creating dyed and manipulated silk to be made into fashion-forward garments. Stay tuned for more information and events.
As always please come visit my Studio by appointment by calling 415-310-8886 or emailing amyjean@me.com
For a 3 minute video on my work and installation "FLOAT", cut and paste the link below.
http://vimeo.com/41527517